Hello,
i have a "little" problem with neje 2S max Laser Cutter
I acquired the Laser Cutter in october 2021 in neje shop
in Januar 2021 i replaced the F30130 Laser Module with the A40640 Modul
Until yesterday it works fine.
Yesterday while cutting the maschine stops moving, but laser continues to work.
The result: the workpiece starts to burn and so does the machine ( attachment )
There are 2 Years warrenty and i want know,
how to handle this.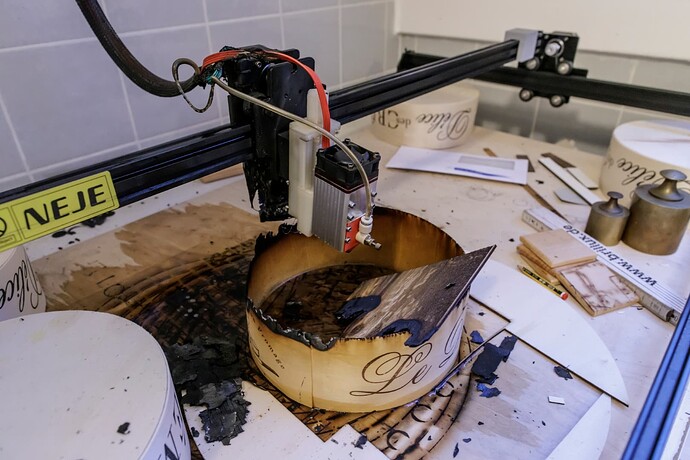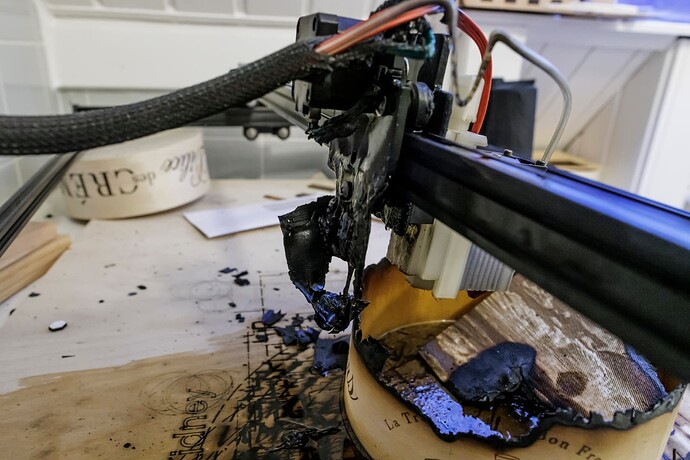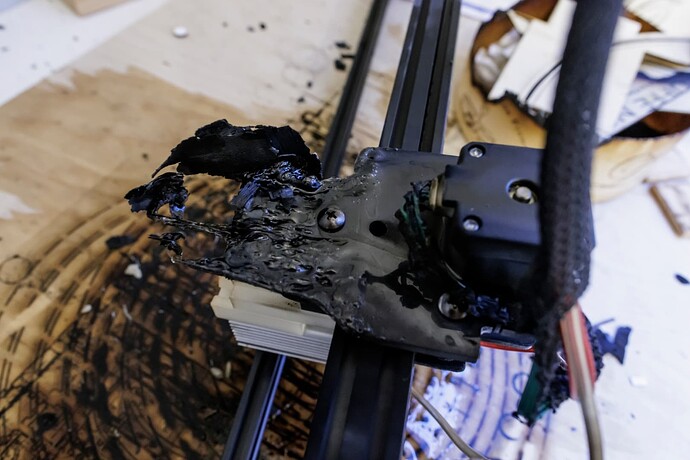 greetings
wilfried