hello, I've already watched several of your videos, where it is described that the lens should be set to 2.5mm for cutting.
How far do I have to unscrew the lens for an engraving?
The following text is written on neje Wiki.
Understand the principle of focusing: if you use it for engraving, you can focus on the surface of the object.
When the focus is adjusted to about 33mm from the light outlet with a flat-blade screwdriver, you can get a focus of 0.13*0.13mm, which is suitable for engraving and fast cutting of materials smaller than 10mm.
From the photo you can see that the focus is not 33mm from the surface of the material to the starting point of the light.
It's more in the middle of the material. What is right ? Unfortunately I do not understand it.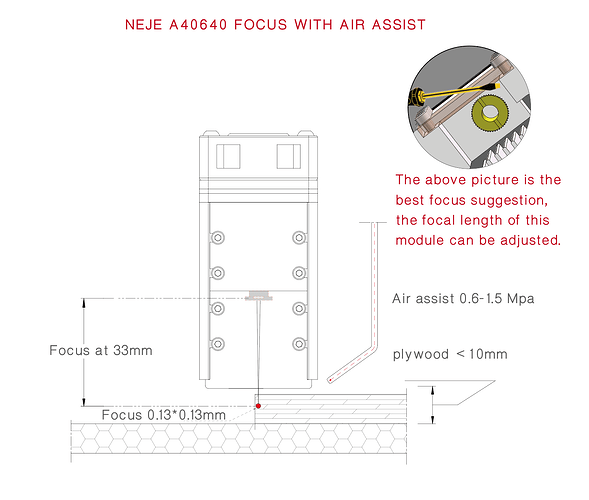 Greetings Martin