I'm looking for the solution to laser ON and OFF based on direction of Z driver on CNC router
As far as I know, you should not control the laser switch through Z. you should control the laser switch through commands like M03 and M04.
may be yes,
but I would like to control laser on CNC router with freser, when freser go down by command from NC studio and I need solution to take signal from H2-2206 AC (in parallel)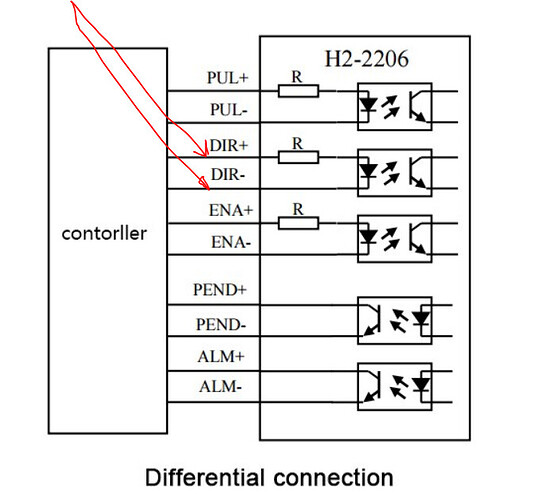 These signals are meaningless to the laser. They are the stepping signals of the stepping motor driver and cannot directly drive the laser. We recommend you to use the grbl control system or our neje control system. If you really want to do so, you can try to touch a limit switch on the Z axis and input the signal of the limit switch to the TTL of the module.
sorry, but where in my case computer with USB?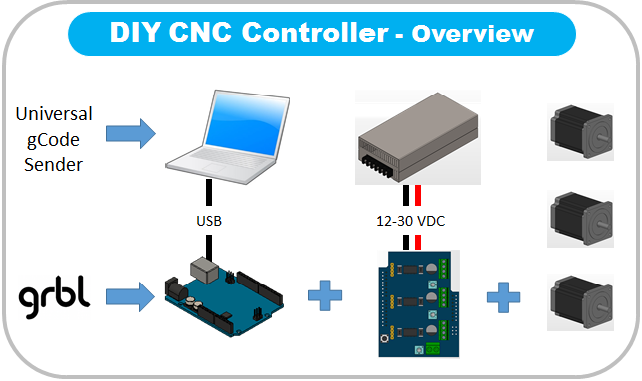 I'm do not have ideas to swith laser on directly from stepping motor…
i need to build TTL logic based on signal for direction DOWN or UP for Z motor
i KNOW ABOUT THIS DIARGAM
but i need to trasfer signal from direction of DOWN or UP for Z motor
and to do this I need help from someone to build build od some TTL logic…